How to add AM2302 to new Sonoff S26
So this is quick informational post – I wouldn't call it tutorial 🙂 – how to add temperature/humidity sensor to new Sonoff S26 plug. New version, has ESP on separate board – it's called on PCB 1.1.
Since I haven't found any pictures of usable soldering points for this version of Sonoff plug (only RX/TX for Tasmota flashing) – so here it is. You have three soldering points close to each other (two of them you probably already used to flash Tasmota). There is VCC, GND and GPIO2. GPIO2 in Tasmota is defined as "User" – so you can switch to to any sensor.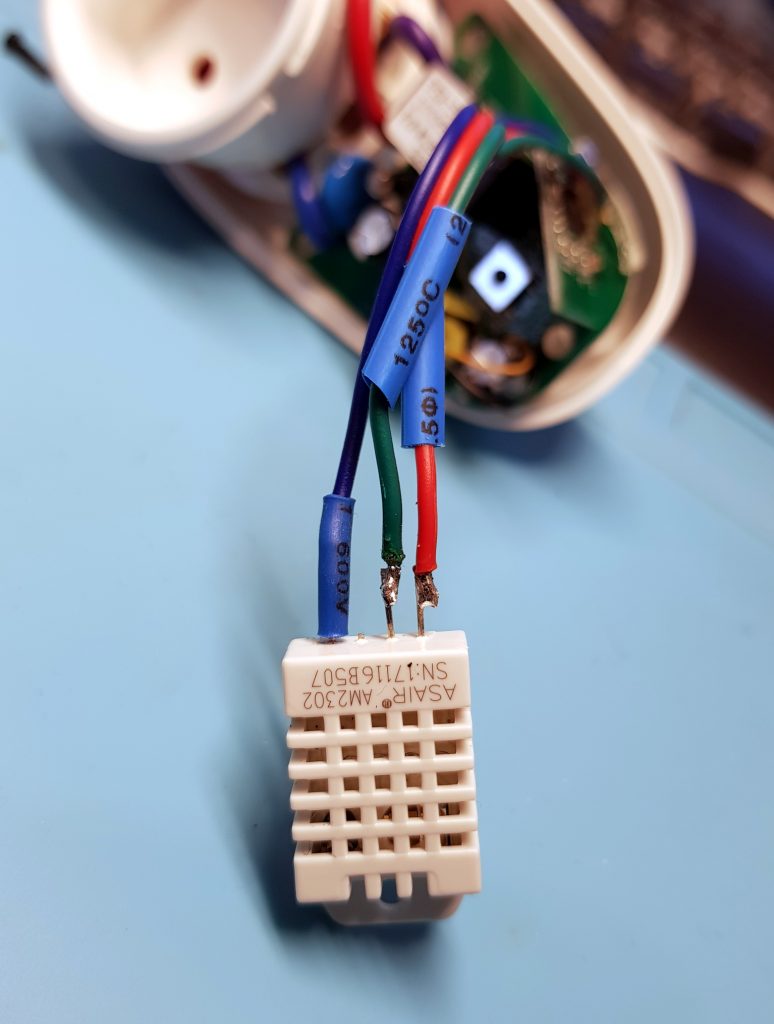 This will work for any AM/TH sensor.