During recent cleanups of all my IoTs devices, I wanted to disable Kankun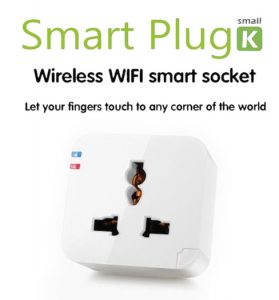 reporting to company servers (I've moved everything to customs firmwares like Tasmota or Espurna with House Assistant to manage it – so I don't want any third parties) and also it seemed to be a good idea to upgrade OpenWRT on it.
If you haven't seen this type of smart plugs it's a little nifty device. Comparing to recent Sonoff type smart plugs – that utilize esp8266 (that I like a lot and use with all type of other projects – but mostly ESP32 now) – this plug has Atheros AR9330 rev 1 chipset with full OpenWRT Linux on it. If you want to do more, than just on/off operations it's just perfect device.